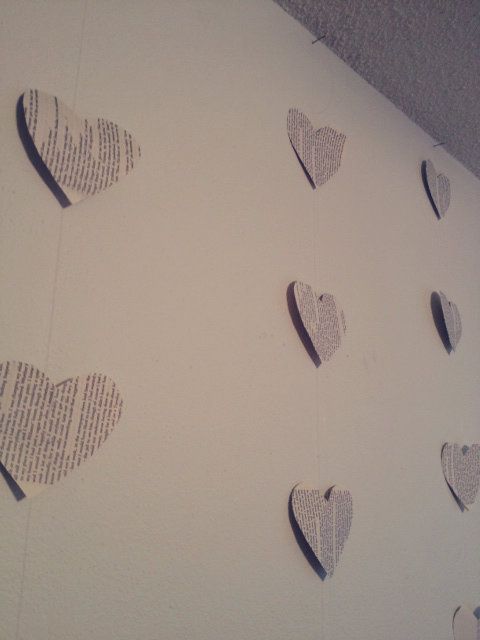 These paper hearts are really
simple
to make. All you need is an old book, some fishing line, a gluestick, and a scissor. You can usually find old books for cheap or free at your local library.
Just cut out 2 hearts (using a stencil so they are an exact match) and glue them together with the fishing line inside. It goes a little slow at first, but once you get the hang of it it's pretty quick. I made 25 hearts and it took about 45 minutes, but I had a helper (thanks Nate!).
I hung mine over my bed: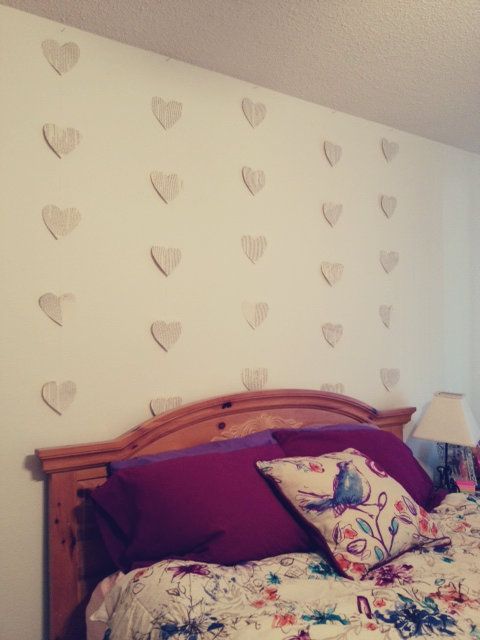 I think I'll eventually have them go all the way across the wall. What do you think?
Unrelated:
check out this super cute owl jewelry holder I bought at TJ Maxx for $9.99!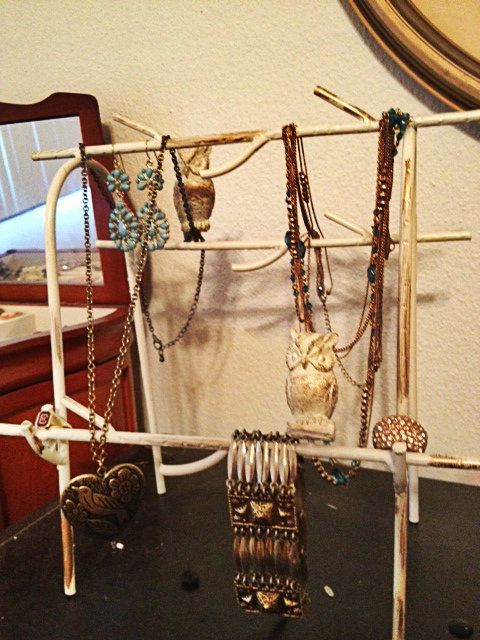 Until next time,
Maren