I'd been looking for a TV stand for a couple months and I just couldn't find anything I liked. Everything was so-so and pretty spendy. Since I'm on a budget, I'm always looking on craigslist for furniture. That's where I found this little gem for $10: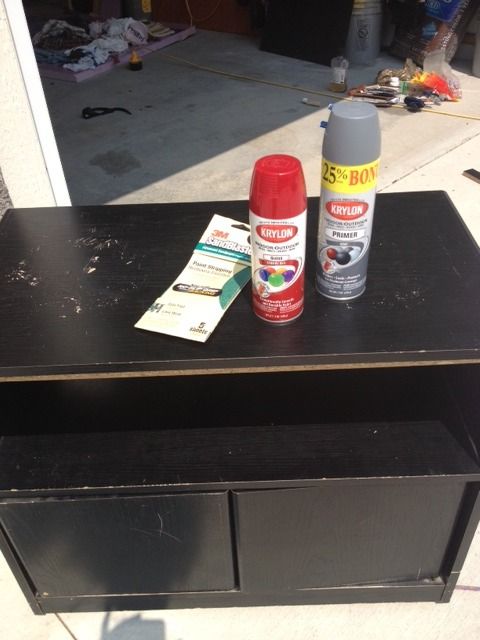 Pretty much a POS, right?
Wrong.
It just needed a little love is all!
Here is a step-by-step of what I did:
1. Removed the doors.
2. Sanded. Do
NOT
skip this step. It's annoying, but necessary.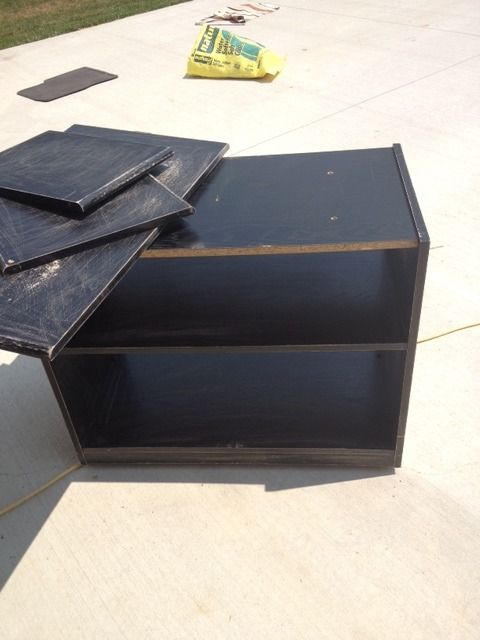 3. Applied 1 coat of grey primer.
4. Applied 3 coats of red paint.
5. Put the doors back on!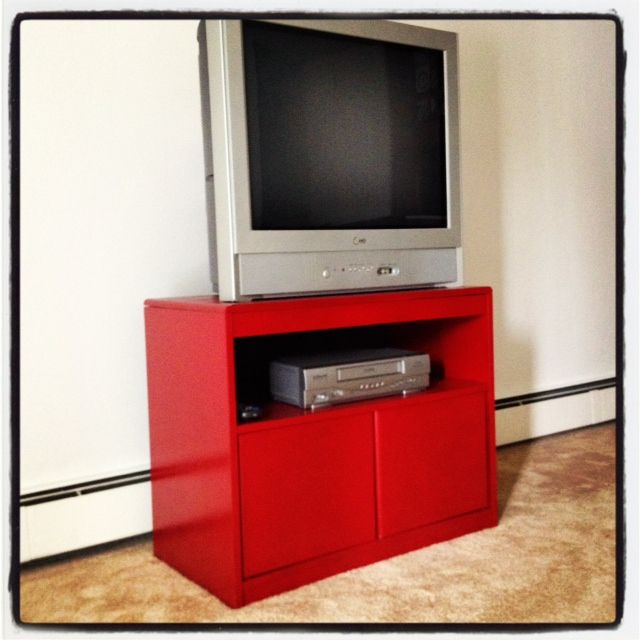 So much better!
A little color was all it needed!
I ended up spending a total of $24 for the TV stand itself, the sandpaper and the paint. Not bad! (Notice we have a VCR and not a DVD player???)
Successful week! I also found these adorable clock coasters at the Dakota Boys Ranch in Fargo.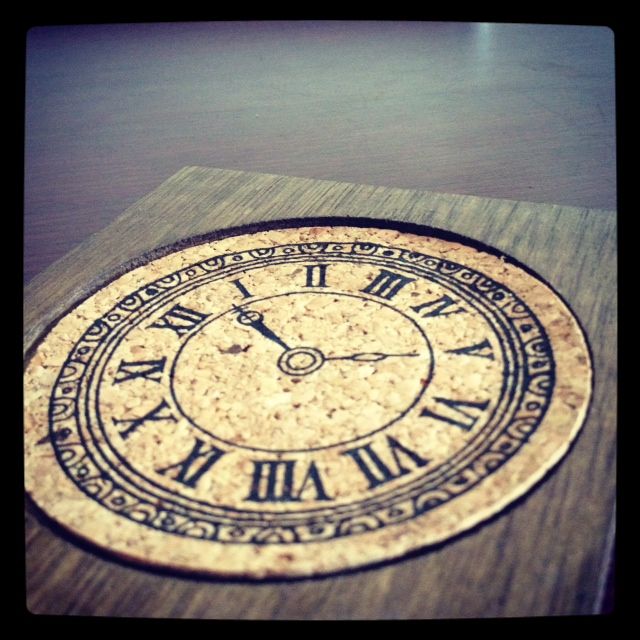 Only $1.50 for 6 of them! They definitely compliment my London themed living room: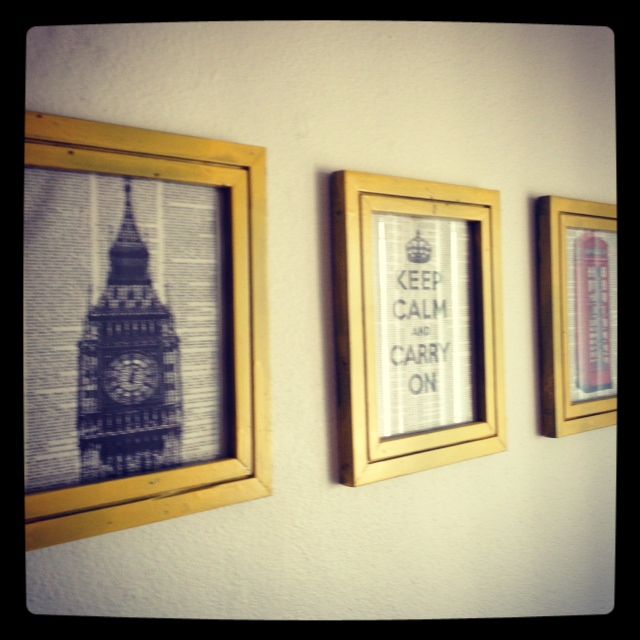 Feel free to ask questions or let me know what you think in the comments!